Quilling Strips - MACHINE CUT
Regular price
Sale price
$0.00 USD
Unit price
per
Sale
Sold out
Cutting your own quilling paper strips with an electric cutting machine is really quick and easy, and it's how I've been cutting my own paper for many years now. I had to cut my own thicker paper for "on edge quilling" or "quillography" projects because venders just didn't offer it until the last couple of years.

Ever since I made cutting files for myself, I've been giving them away on my blog. If you've downloaded my cutting files in the past, then you'll want to download my updated files because I've made significant improvements on them. Watch my video tutorial to see how the cutting path has been made as efficient as possible.
Widths
Inches: 1/16, 1/8, 1/4, 3/8, 1/5
Millimetres: 1, 2, 3, 5, 10
Method 1 - Cut Quilling Strips with Margins

Cut your strips with margins on either side and they will never get tangled. After tearing them off, you'll need to trim the ends to make them clean.
Method 2 - Cut Quilling Strips with Fringe
Leave a margin on one side and your strips will still be manageable. There is less wastage than Method 1, and I usually use this method on scrap pieces rather than full sized pieces of paper.
Method 3 - Cut Quilling Strips Without Margins
There is no wastage with this method of cutting, and the strips will all be individually cut.
Bonus - Happy Birthday Message
Decorate a birthday gift with a unique twist using letters on a ribbon of quilling!
Share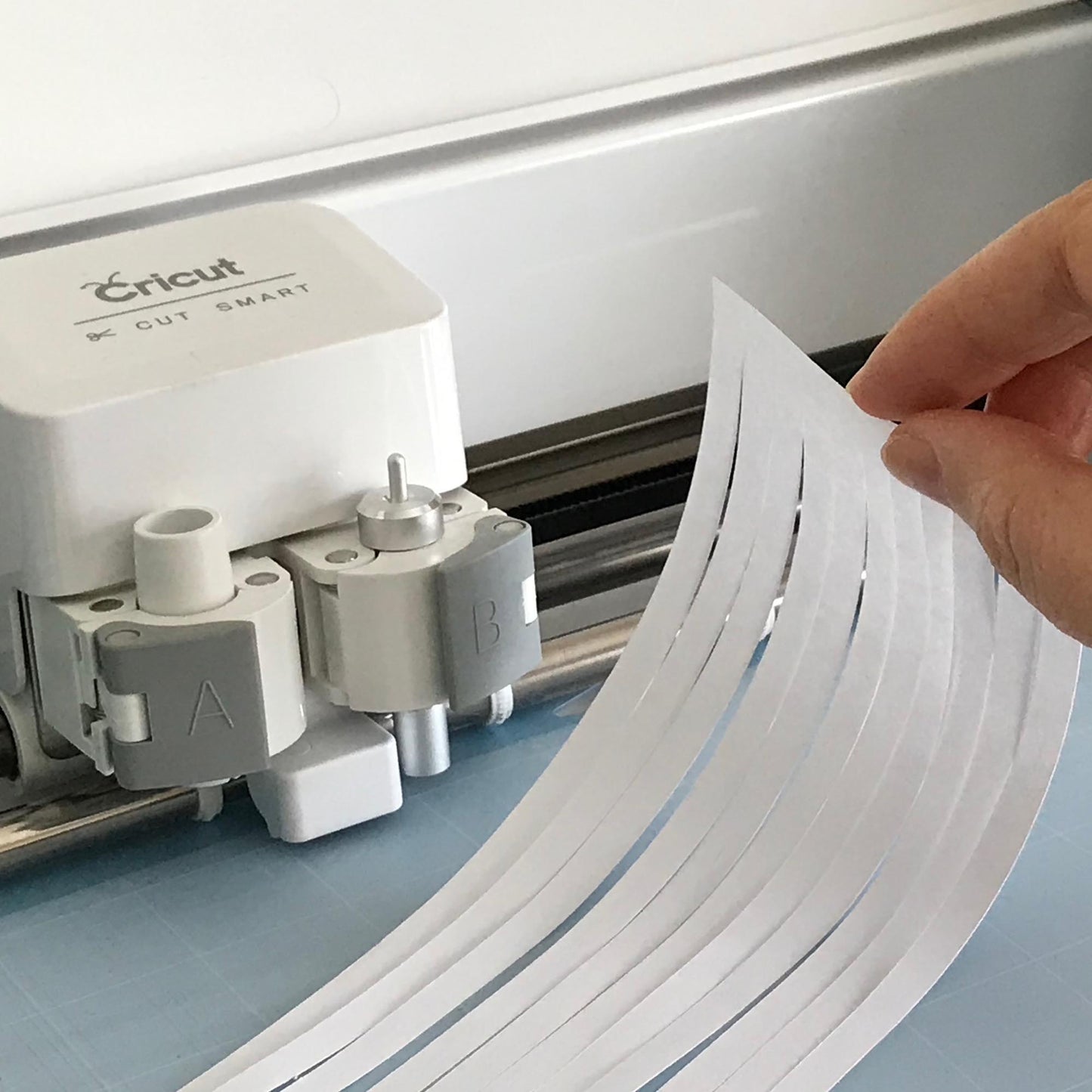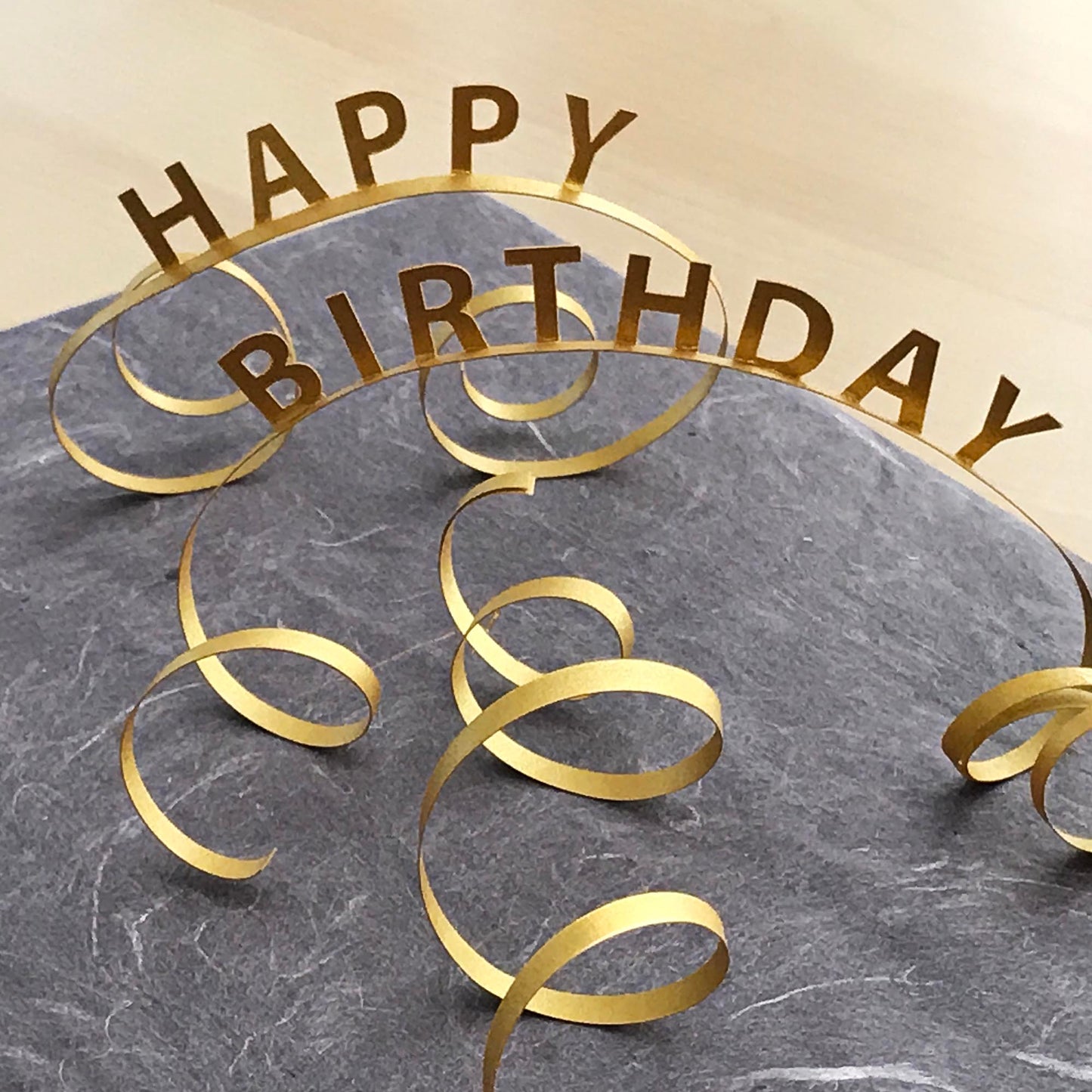 Perfect 1mm strips!
The quilling strips were well packaged and precisely cut. They were perfect for my project. Additionally, the seller included a small pack of 160gsm paper, which worked even better! I'll be ordering more in the future.
Quilling Strips
I have only cut a couple of sheets so far for quilling but this will be a game changer to have the strips uniform!
Quilling Strips - MACHINE CUT
So valuable!
I purchased a Cricut mostly so I didn't have to keep cutting all my paper by hand. I'd spend a couple hours a week hiding in the back office at work with the guillotine cutter lol. Those days are over , thank you for providing this download for free I so appreciate you :)