Quilling Phrases
Regular price
Sale price
$20.00 USD
Unit price
per
Sale
Sold out
I'm inspired by quotes. They remind me of what's really important in my life.
Type your own quote and start quilling your unforgettable phrase. Decorate it with floral elements and give a customized gift to your loved ones. They'll treasure it, knowing it's one of a kind.
Every letter of the alphabet and flower has been pre-measured, so all you have to do is place your quilling paper on top of my template, then score and trim where indicated.
The letters are 1" in height and narrow to let you fit more words on a page.
PDF E-book includes:
40 pages total
14 Editable Pages
Upper and Lowercase Letters A-Z
Period, Comma, Exclamation Mark, Question Mark
Floral Designs
In the samples shown, I've cut my quilling strips from Canson Mi-Tientes paper (160 gsm), 1/4 inch wide. Watch how to cut your own paper by hand or by machine.
View and print PDF files for free using Adobe Acrobat Reader
Steps to start quilling letters and phrases!
Step 1: Choose your phrase.
Step 2: Choose your layout. Type your phrase. Print.
Step 3: Trace the template.
Step 4: Start quilling letters following the pattern.
Step 5: Glue your letters.
Step 6: Shape and glue the floral elements.
Watch Quilling Phrases Trailer
Download a free trial of Quilling Phrases and follow along my tutorial
2 bonus pages at the end are templates for you to cut your own quilling paper in widths of 1/8" and 1/4".
Share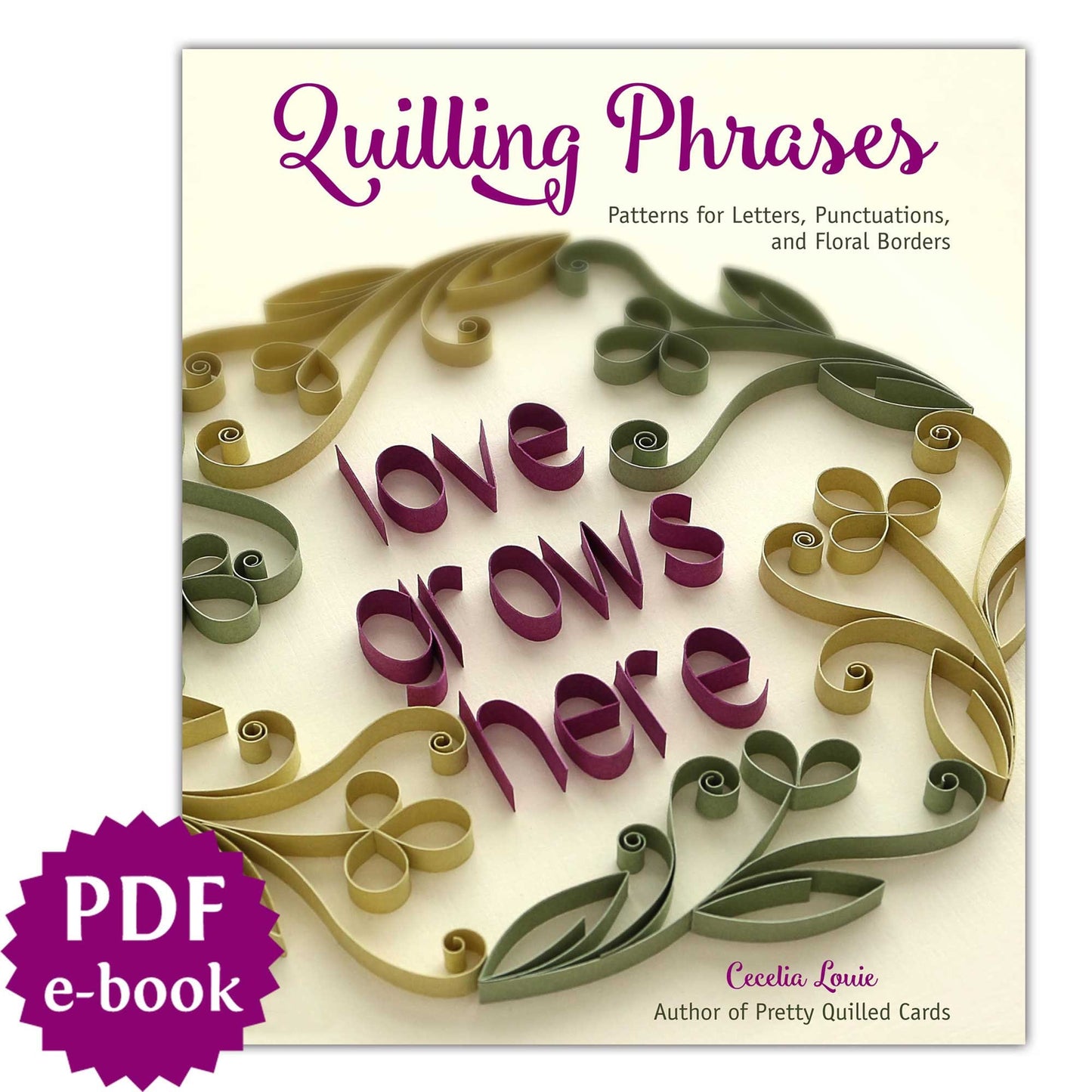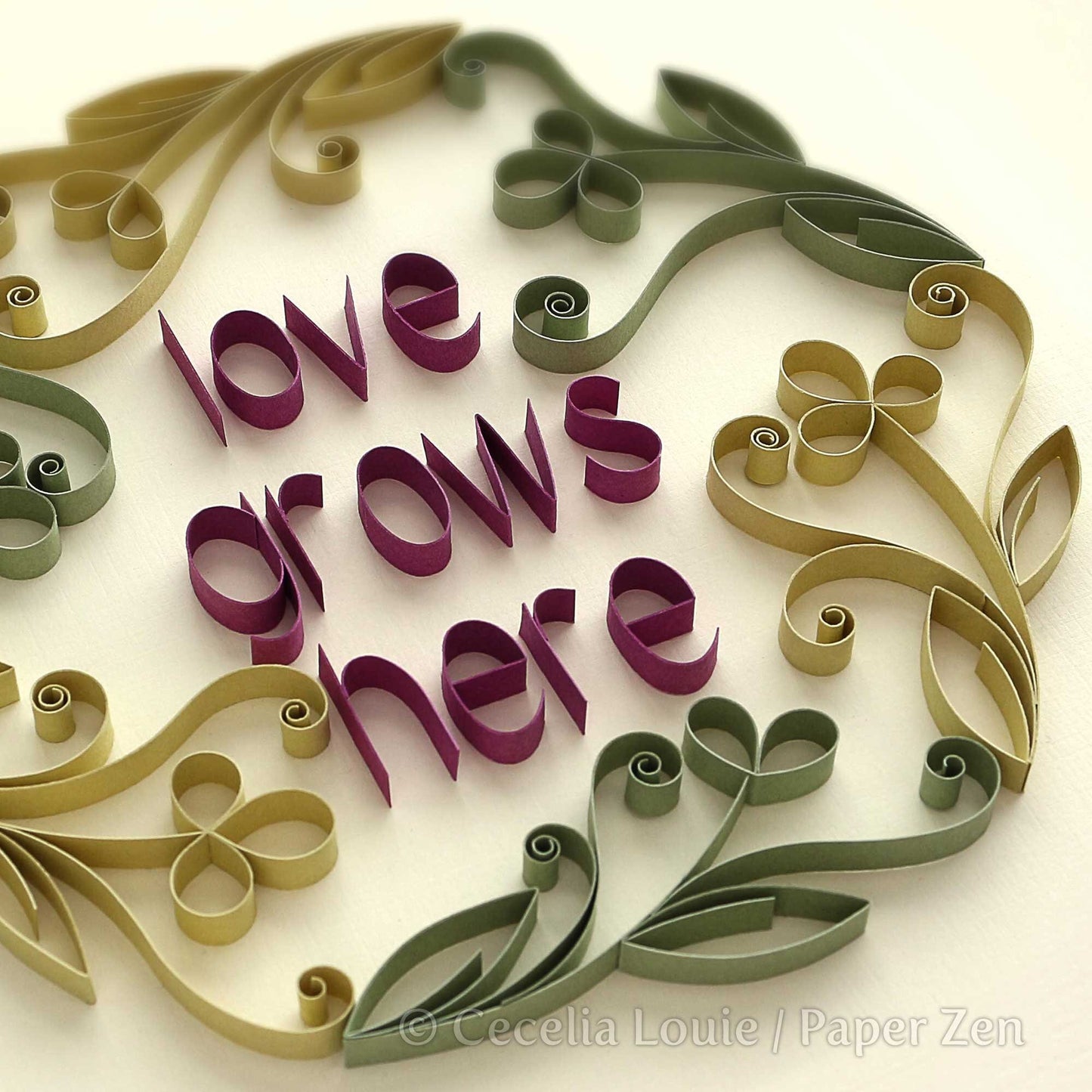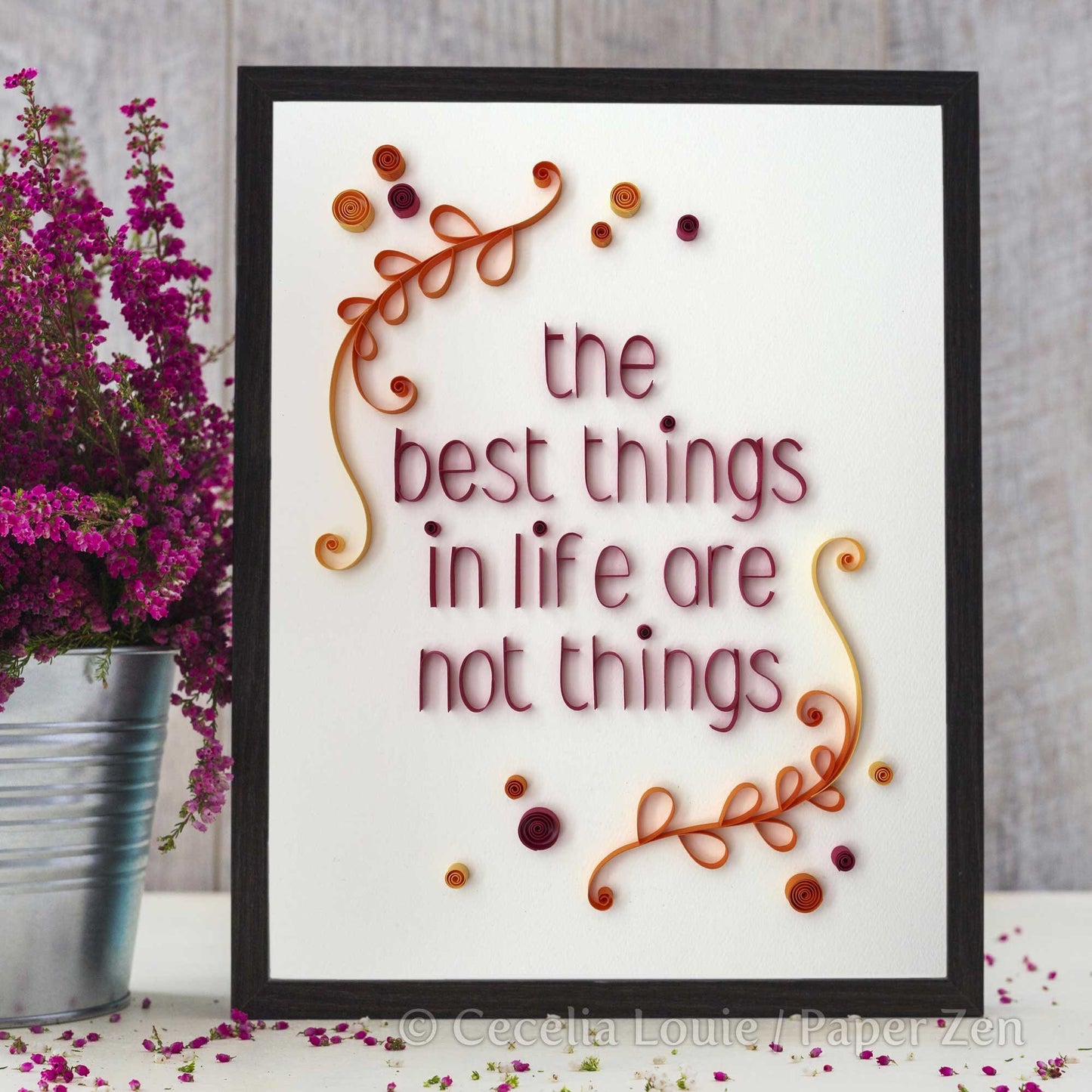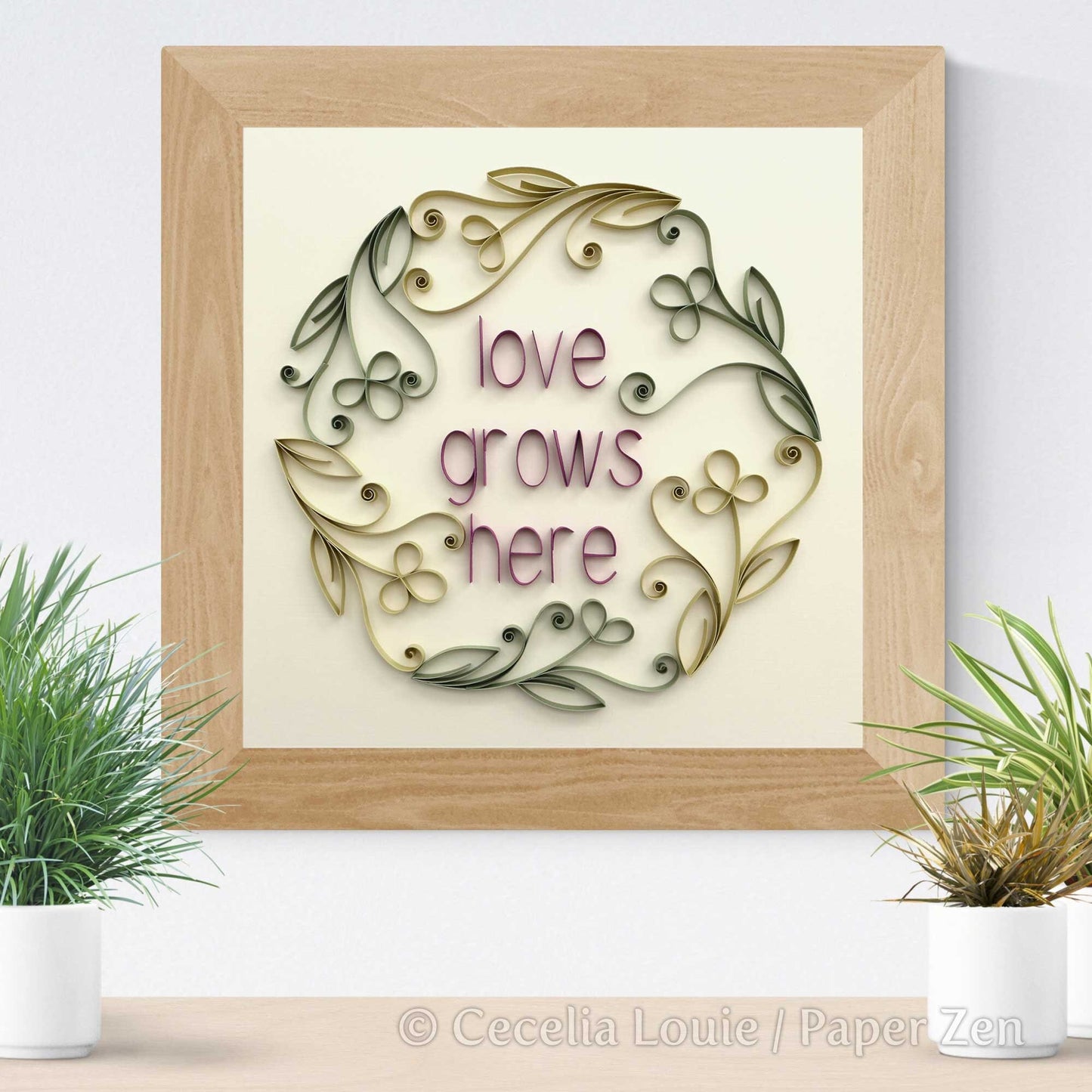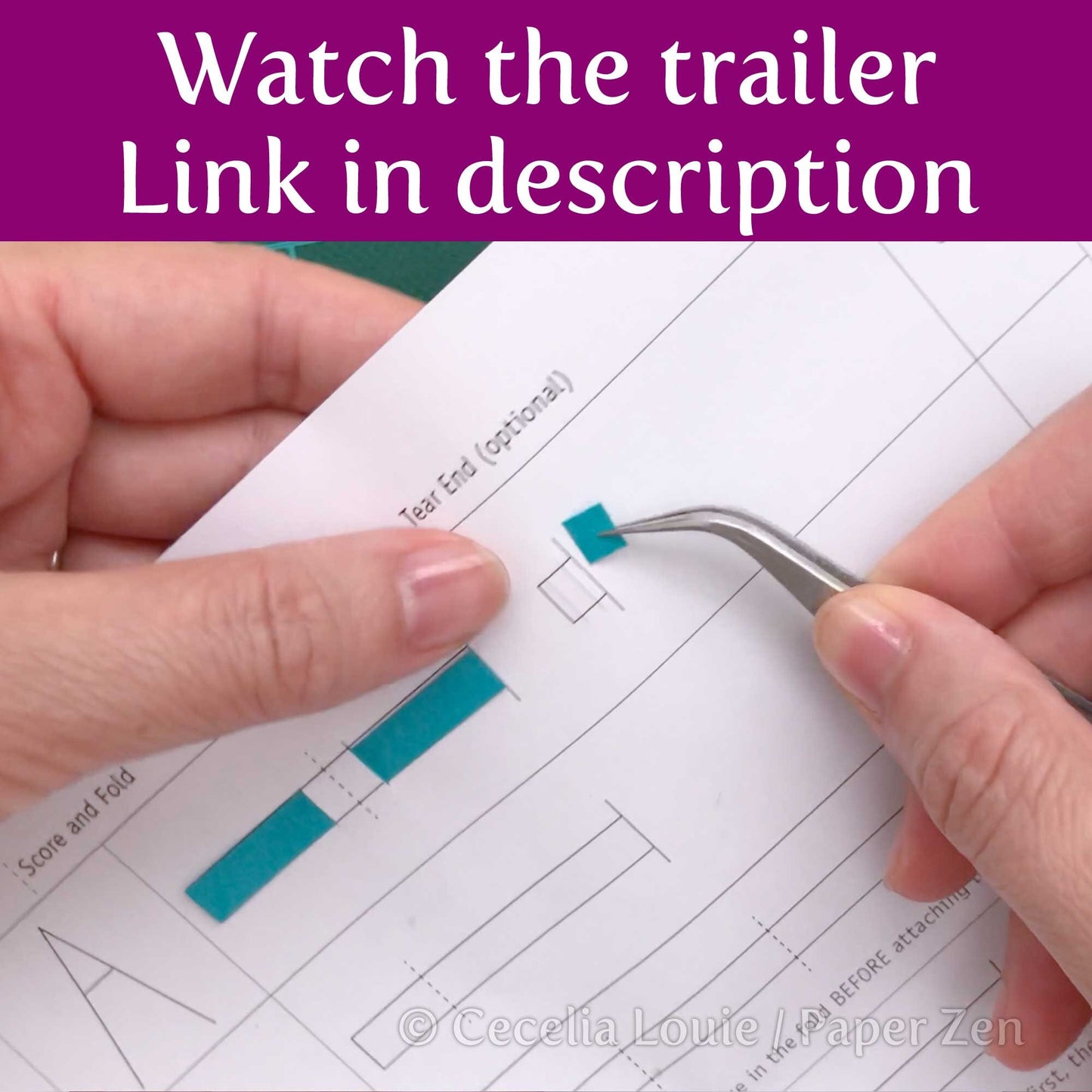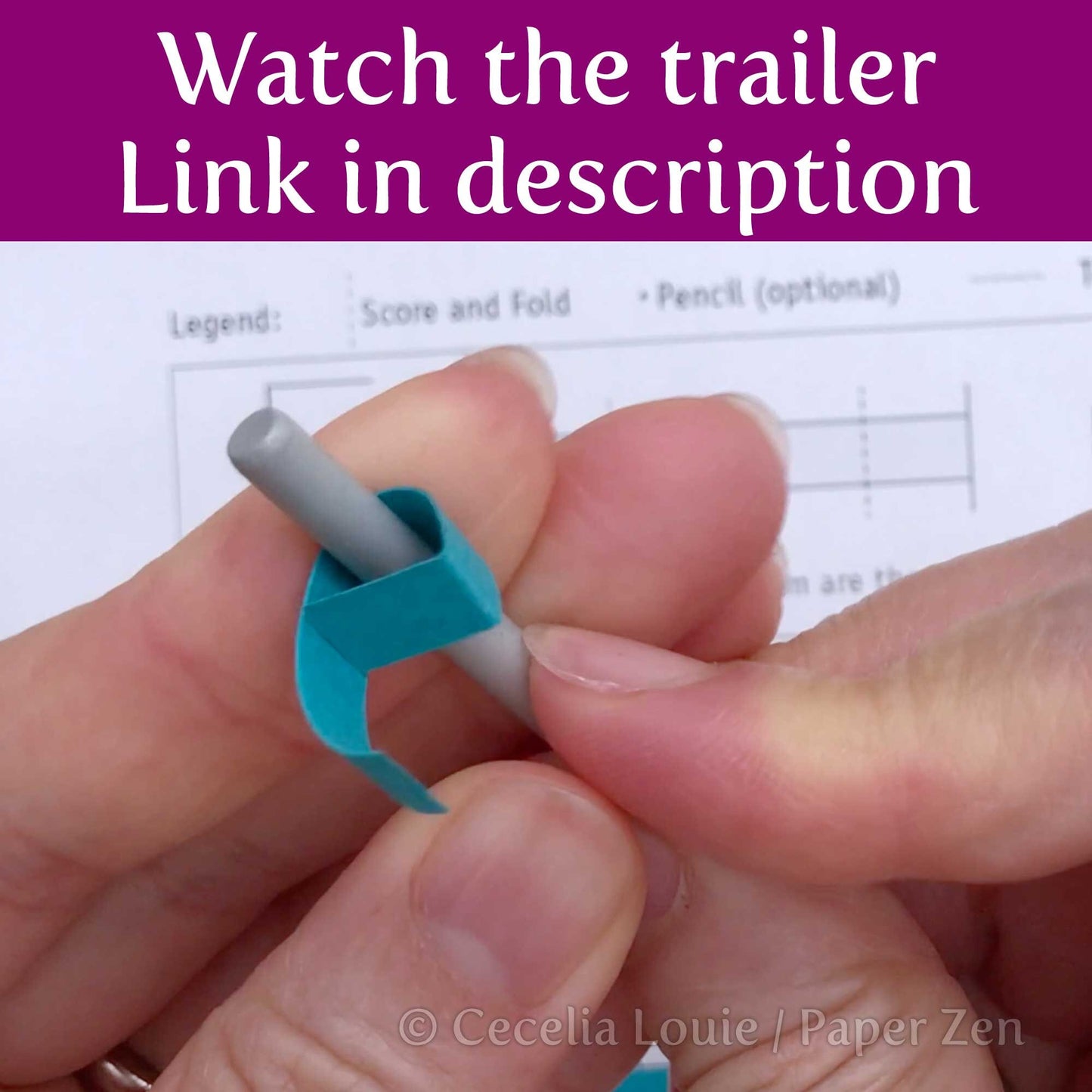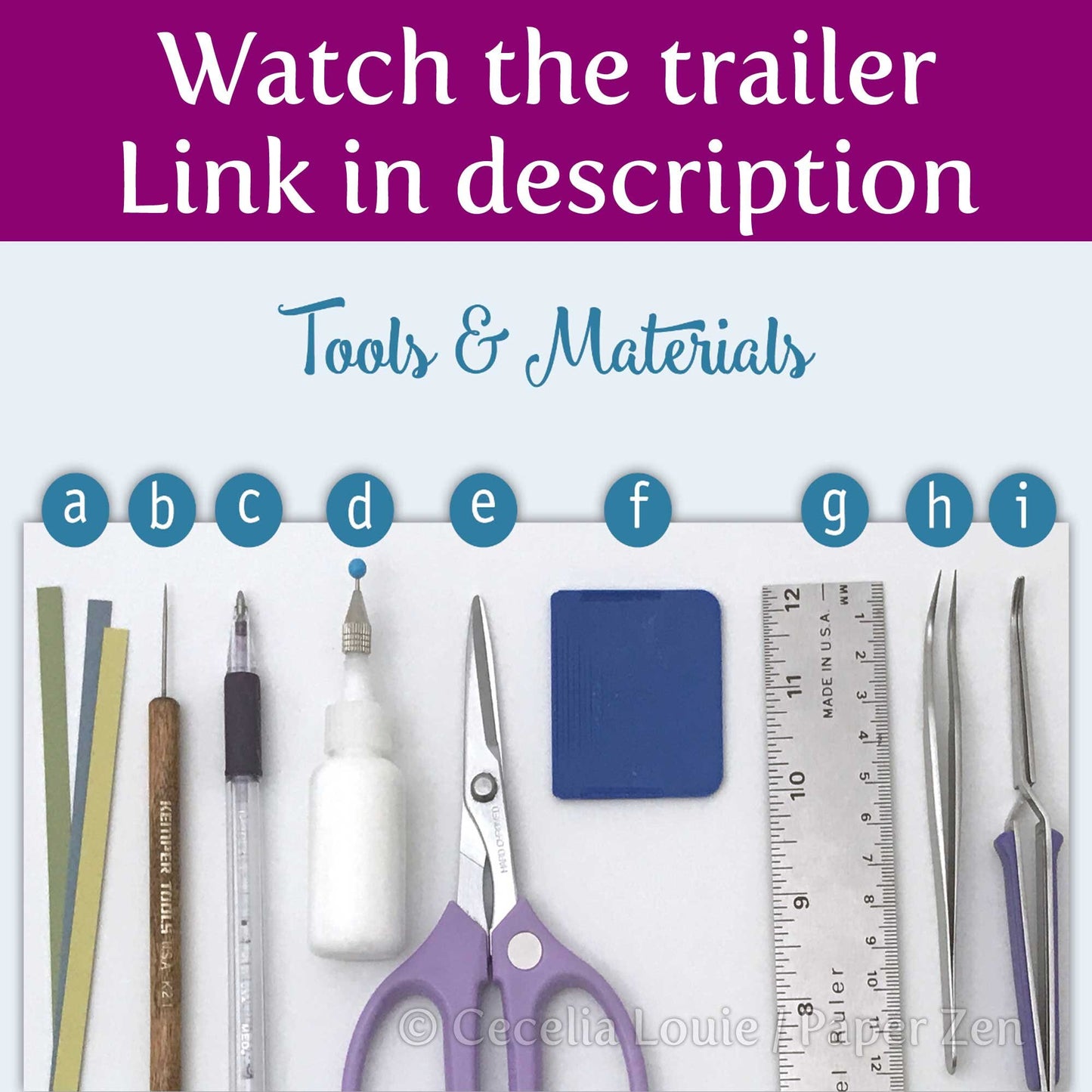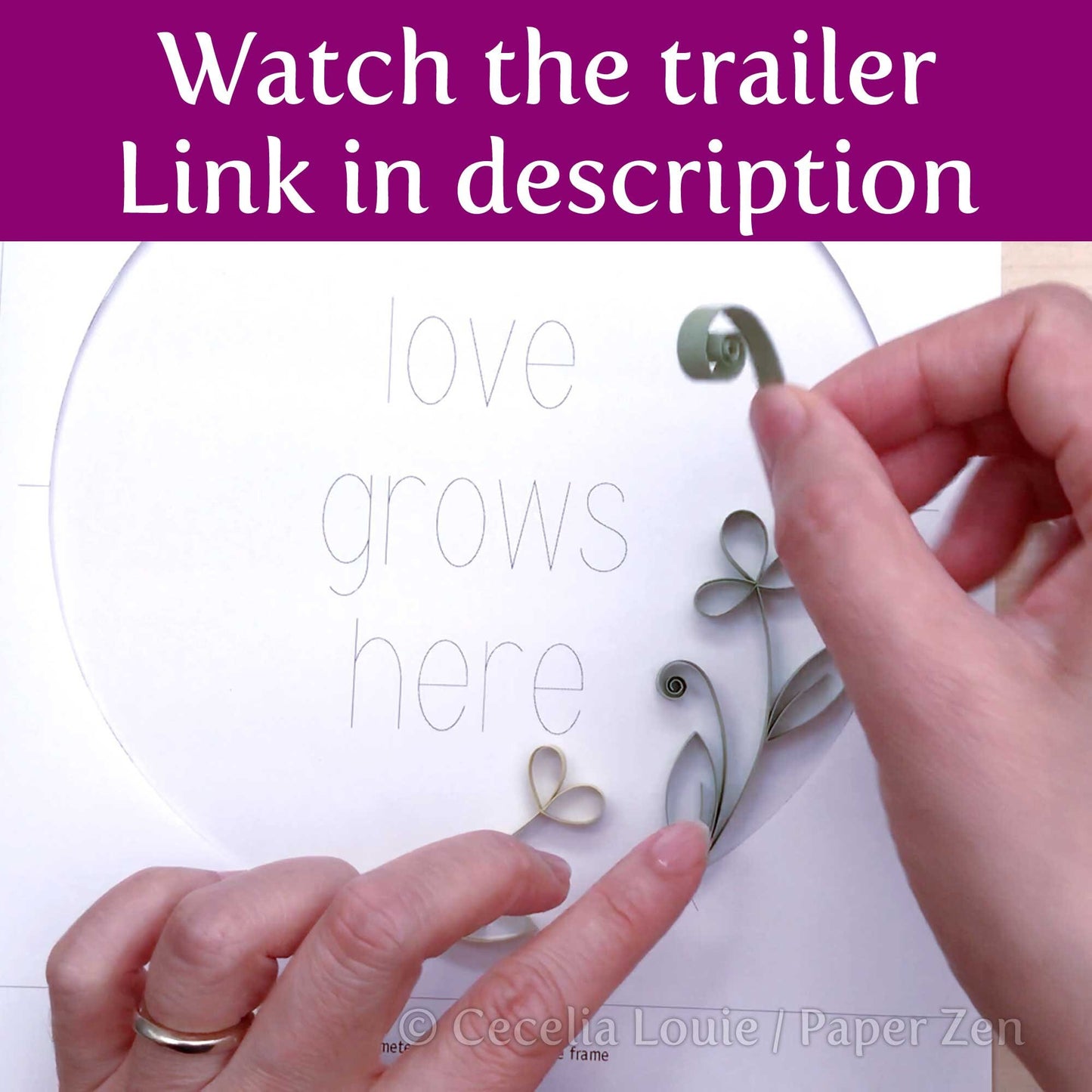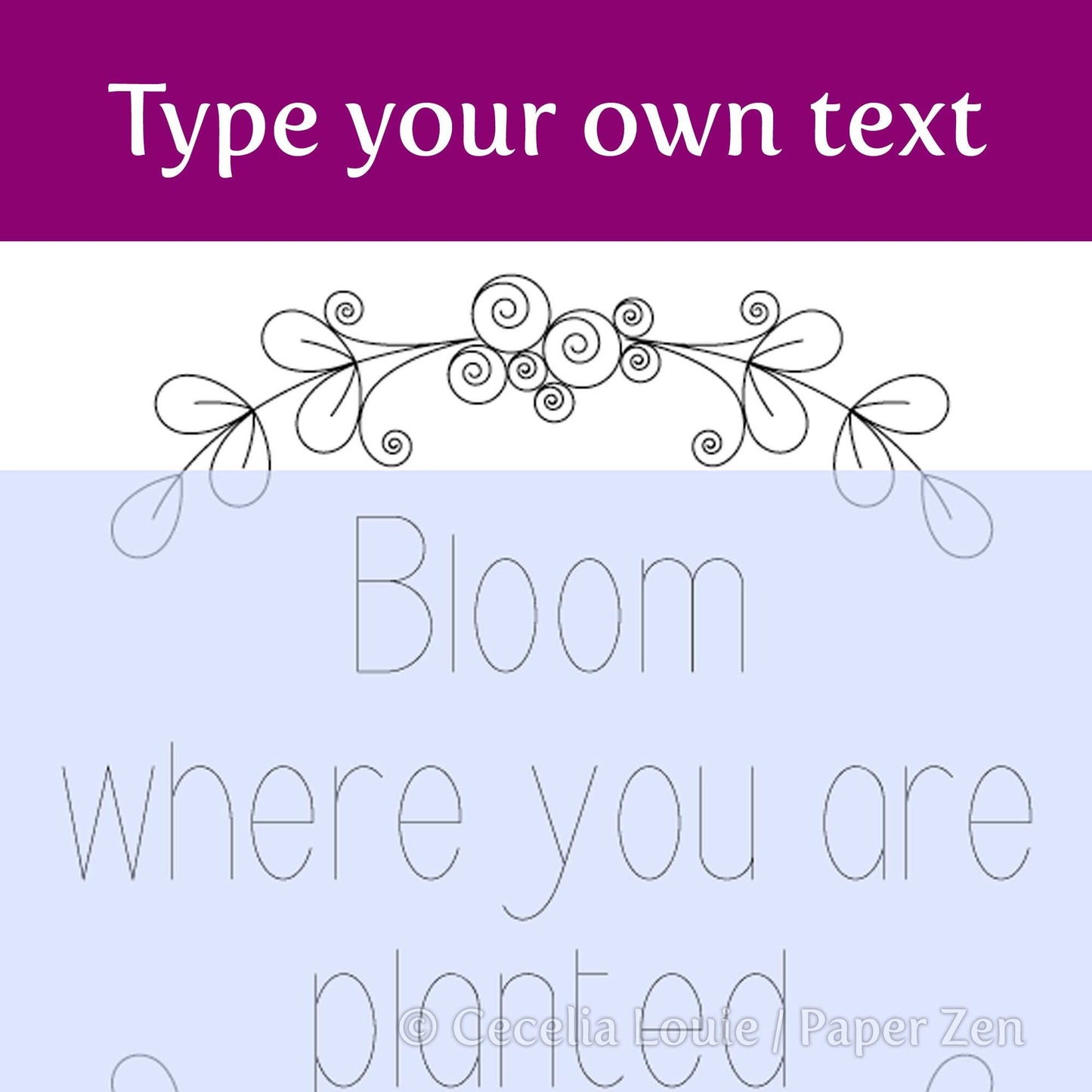 It is great
I'm still have not quite getting a handle of doing this but I'm not done
Glad I purchased
I am new to on edge quilling. This is a well written brochure with great visuals and instructions. I added a few extra rolls. So glad I purchased this and I'm on my way to finishing my first project.
Words are so easy to quill now.
Love the templates in this book. The content is also tied to video instructions which makes everything very easy to understand. I'm currently using it in conjunction with the Upper Case lettering book to make cards as presents. I made 2 versions of "Hugs" already. Also thinking of "Hope, Love, Wow". So many possibilities.